Additional Resources
The following are links to other web sites that you may find useful (note that if you select one of these links you will have to press the back button to take you back to our website).

CANADA REVENUE AGENCY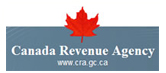 Income Tax information including RRSPs


SERVICE CANADA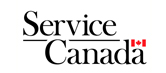 Canada Pension Plan, Old Age Security


CANADIAN WESTERN BANK




Banking services are available at the following Western Canada bank.


CANADIAN WESTERN TRUST




BenFlex uses Canadian Western Trust as our trustee for all of our clients benefit plans.


D.A. TOWNLEY & ASSOCIATES INC.




D.A. Townley & Associates provides pension and benefit administration services to union groups.

THOMAS G. ANDERSON, LLB

http://andersonpensionlaw.shawwebspace.ca/

Tom is an expert for legal issues concerning marriage breakdowns.