Our Team


Michael Demner, President

A fellow of the Canadian Institute of Actuaries (FCIA) and a Fellow of the Society of Actuaries (FSA), Michael founded Demner Consulting Services in 1993. After graduating with a Master's Degree in Mathematics from the University of London, England, Michael qualified as an actuary in 1974, in just three years. Since moving to Canada in 1971, he has worked as an insurance actuary and as a consulting actuary with clients across the country and in the United States, gaining experience in insurance policy premium administration, group benefit design and implementation, pension valuation and benefit financing, pension and benefit administration, retirement planning, and investment review and personal financial advice. Along the way, Michael designed and maintained specialized pension and savings plan administration systems for several large companies, experience he put towards systems development for his own companies.

Michael also teaches employees of the BC Pension Corporation as part of their qualification under the Humber College program. He offers instruction in the areas of retirement savings, pension benefits, finance, retirement planning, and actuarial science.


It's not all work: Michael readily admits to being a little obsessed about numbers. When not working, he can be found solving logic puzzles—up to 50 a month. Most Saturday and Sunday mornings he's on the tennis court where he's played doubles with the same group of guys for more than 10 years. Michael is also part of a group of four men who play serious bridge every two weeks, as well as attending tournaments and bridge club events. Michael also keeps busy participating in weddings and family gatherings with his four adult children and two grandchildren who all live in B.C and his extended family of brothers, sisters, nieces and nephews living in England.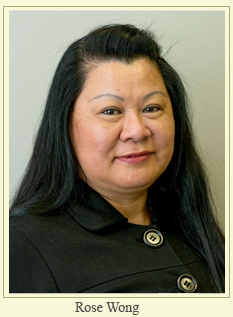 Rose Wong, Pension and Savings Plan Administrator
Rose joined Demner Consulting in 1993, bringing with her more than 15 years' experience in pension plan administration with National Trust and Canada Trust. Clients benefit from her meticulous record keeping and attention to detail reconciling trust statements and administrating group retirement income and savings plans. She thrives on getting things done on time and helping clients reach their financial goals.

It's not all work: No one can remember exactly when Rose brought her first cake to the office and the Demner family became the lucky beneficiaries of her passion for baking. Since then, her weekly delivery of cakes, pies, squares, and tarts has become part of life at DCS and four Demner kids have grown to adulthood fueled by her treats. For her part, Rose is only too happy to be responsible for the consumption of millions of calories by other people.


R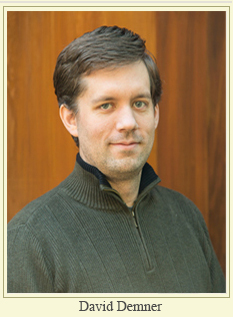 David Demner, Systems Analyst 
David graduated from the University of Waterloo with two Bachelor's degrees in Mathematics and Systems Design. David was part of the University of Waterloo Co-op Program and worked for four terms in Canada and abroad, including Luxembourg and the Cayman Islands. After his final work term as a system analyst for Connor, Clark and Lunn (CC&L), David worked full-time for the company for more than 15 years. Today, he works for CC&L one day a week, commuting from his home office on Bowen Island, and runs a busy, systems design consulting business. One of his current assignments is the development of financial systems for Deutsche Bank, which requires visits to London and New York.

David brings his education and expertise to DCS and BenFlex by keeping our systems and web sites at the forefront of technology innovation. He is also responsible for administering our servers, PCs and laptops.


It's not all work: David is a bee-keeper in his spare time and loves all types of sports, including triathlons, cycling, badminton and tennis. His wife, Heidi runs a successful bed and breakfast on Bowen Island, and his young children, Ryan and Robyn, keep him active and busy. In order to keep work and play separate, David had a home office built for him in his garden.


Claire Demner, Actuarial Assistant
Claire graduated from Crofton House School with a 93 percent average and is completing her Bachelor's degree in mathematics, finance and accounting at Langara College. She plans on pursuing an actuarial career after college with the objective of joining her father in his business. In the meantime, clients benefit from her flair for statistical mathematics and her proficiency with Excel macros that helps her prepare pension valuations and marriage breakdown reports at record speed. Claire gets the most satisfaction from gaining valuable work experience so she can achieve her goal of succeeding Michael when he eventually retires (if ever!).

It's not all work: Claire is a movie buff who, not surprisingly, also loves the frame-by-frame experience of reading graphic novels. After spending two years in England between high school and university, she's discovered how much she likes to travel. Claire spends time with her boyfriend and has a very active social life with her girlfriends, enjoying the entertainment opportunities that a big city offers.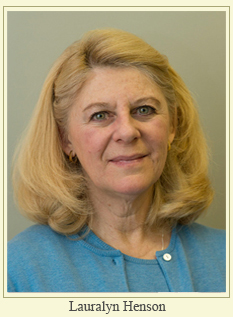 Lauralyn Henson, Manager, Call Center
Lauralyn is an Associate of the Royal Conservatory of Toronto in Piano and Voice. She combined her love of music with a diploma from the Professional Development Program in Education at Simon Fraser University and taught music for 20 years in Vancouver's inner-city schools. After "retiring," Lauralyn joined BenFlex to run the call center for employees who participate in the Vancouver Employees Savings Plan (VESP). She liked the idea of being part of a team at a small, family-run business. Today, she puts her teaching experience to use helping VESP members to understand the plan and to navigate the online system to register their accounts online, view their investments, and make withdrawals.

It's not all work: Lauralyn enjoys spending time with her two adult children and their various pets. Almost every weekend, she and her husband take to the water, sailing their boat in the Gulf Islands. And to keep up her music skills, Lauralyn practices the piano a little bit every day.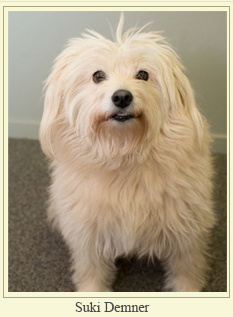 Suki Demner, Personal Trainer to Michael
Most days, Suki can be found at the DCS office, where she takes her position as Michael's personal trainer very seriously. Her job responsibilities include making it abundantly clear that he has been sitting for too long in front of the computer and that its time to get some exercise. On a good day, she also convinces Michael that there are benefits of walking to and from the office, including a stop in Quilchena Park to retrieve balls and run around with other personal trainers. 


It's not all work: Suki enjoys relaxing on the sofa and playing games with Michael. Her favourite is to hunt for peanut butter treats that he's hidden around the house.